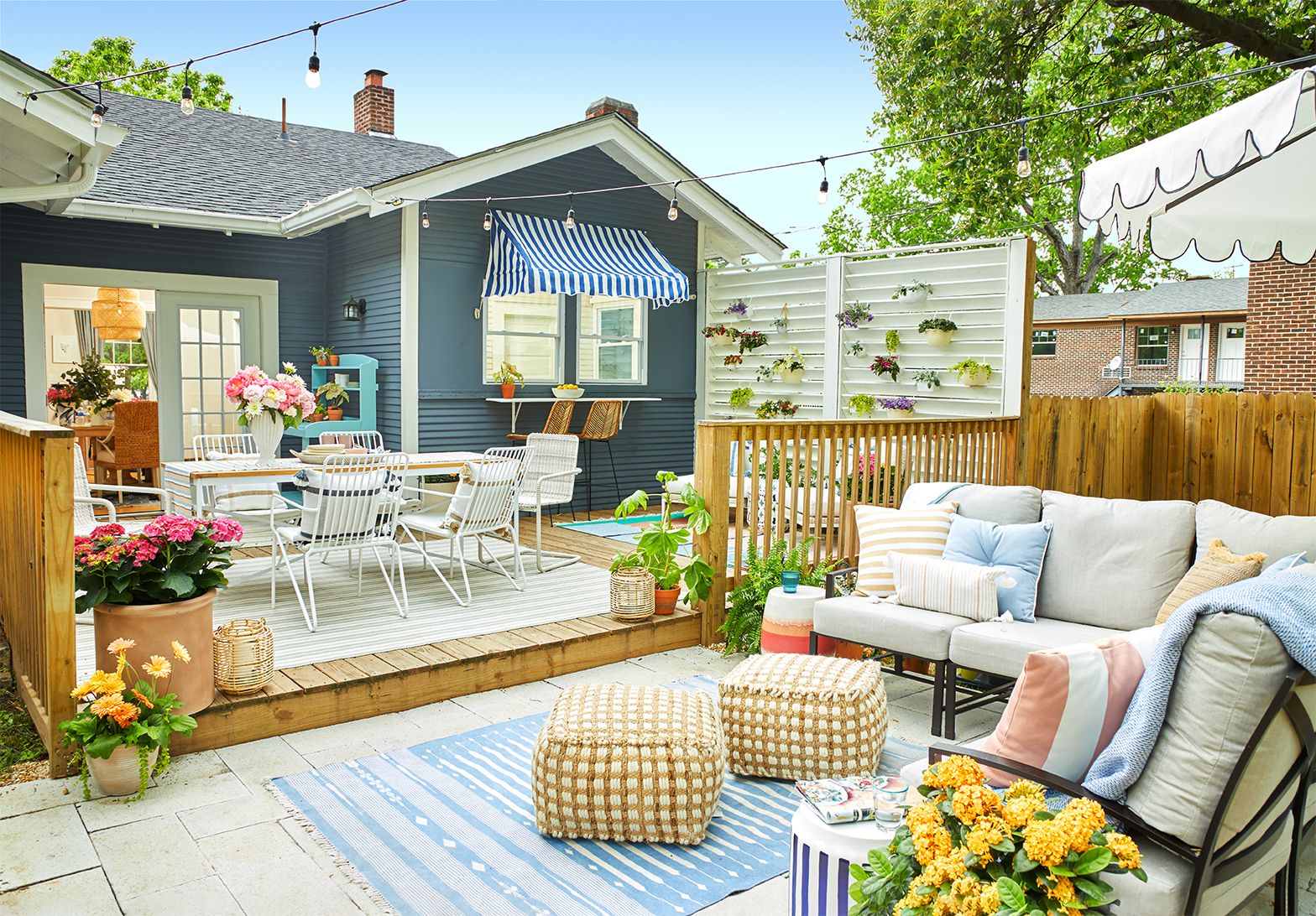 It is easy to concentrate on the landscaping aspects of a front yard when deciding to give the property a new look. A uniformly green lawn, well-maintained gardens and lovely potted plants can make a home look fantastic. However, the front porch should not be neglected, as a lackluster entryway can drag down the appeal of a building.
1. Railings
Peeling, rotting or broken railings are unattractive and can be dangerous if they bend or break when people try to use them. Repair and paint existing railings for an instant updated look. If the railings are beyond repair or there are none installed, check out metal deck railing options. Metal can be a great building material and can give a modern look to a home.
2. Decorations and Accessories
Adding a few decorative items to a porch can give it a unique and polished appearance. Wreaths can be made or purchased that reflect different holidays and seasons and hung up on the front door or nearby wall. Planters and hanging plants can enhance a porch with a display of seasonal flowers from spring to fall in most regions. Mirrors and exterior lights can brighten up places under awnings. Statues, baskets and other items can also be placed strategically around the porch to make it feel welcoming.
3. Doors and Shutters
Doors and shutters are constantly exposed to the elements. Repairing and painting them can create a quick improvement. The subtraction or addition of shutters can drastically alter the appearance of a building. For a subtle change, think about swapping out the door's hardware or using paint that is close to the original color.
There are plenty of things that people can do to make their front porch look fresh and new. Homeowners can get creative when examining their options and put their own spin on existing ideas to create a personalized decorative scheme that works for them.